Aangeleverd door: Spruitje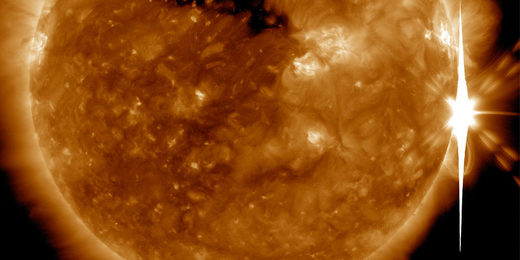 This is the second strongest solar flare of solar cycle 24. Sunspot region 2673 was also responsible for the strongest solar flare of this solar cycle: X9.3 on 6 September! What an amazing sunspot region! You shall be missed!
With the X8.2 solar flare, a huge and very fast Coronal Mass Ejection was launched into space, it was seen by the STEREO A coronograph instrument.
Comment: Related articles from the past week: