Aangeleverd door: Spruitje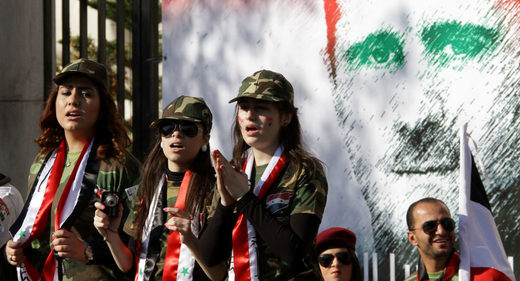 Damascus – Residents of the Syrian capital of Damascus are gathering in the center of the city to express their support to the country's army and President Bashar Assad after the United States and its allies hit multiple government targets in the country with air strikes.
The attack by United States, the United Kingdom and France was in response to the alleged chemical incident in the Damascus' suburb of Douma.
Dozens of Damascus residents gathered in the city's center waiving Syrian flags and chanting anti-US slogans.
The Western countries are accusing the Syrian government of being behind the alleged chemical attack in Dumalast week, while Damascus refuted the allegations. Russian officials said that the chemical attack was staged as a pretext for the use of force against the Syrian government.
Comment: